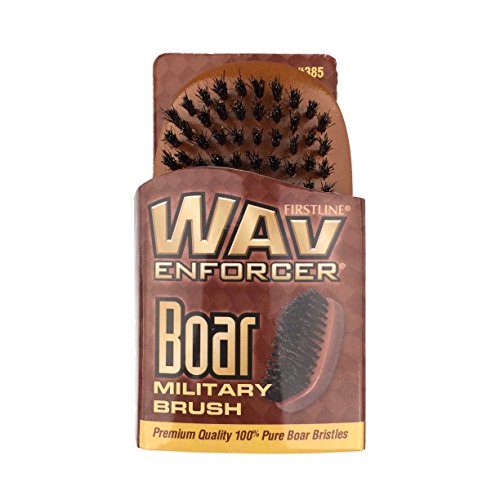 WavEnforcer Premium Quality Boar Military Brush
Brand: Wav Enforcer
Features:
100% pure boar bristles promotes healthy hair growth
Styles short cuts and fades with easy handling
Stimulates scalp and enforces waves
Distributes natural oils throughout the hair
No handle for easy palm grip
Publisher: Firstline
Details: Front features: Firm bristles.
Front Description: 100% Pure Boar Bristles.
Side Features: Premium-quality 100% pure boar bristles.
Side Benefits: Grooms hair and stimulates scalp. Distributes natural oils.Firm boar bristles.
Front description: Confident.Strong.Smooth – tagline (small, as featured on Barber series brushes).
Back description: Distributes natural oils to smooth hair and stimulate scalp for effective grooming.
Designed in USA. Made in China.
UPC: 761809053856
EAN: 0787734569279