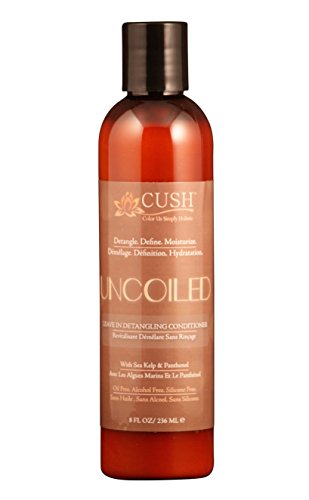 Uncoiled Ultra Lite Detangling Conditioner 8 Oz
Brand: CUSH Cosmetics
Features:
Oil Free Hair Condioner
Hibiscus Extract Fights Dandruff
Sea Kelp Detoxes Hair and Scalp
Panthenol Prevents Dryness and Volumizes Hair
Details: This oil free detangling conditioner is infused with mineral rich, nourishing sea kelp to rejuvenate and soothe the scalp. We also add a dollop of honey to reduce dryness and minimize breakage and the perfect amount of Panthenol to maximize volume to create plump, beautiful, rich curls. This product is also great to use as a co-wash cleansing conditioner.
UPC: 856717004189
EAN: 0856717004189