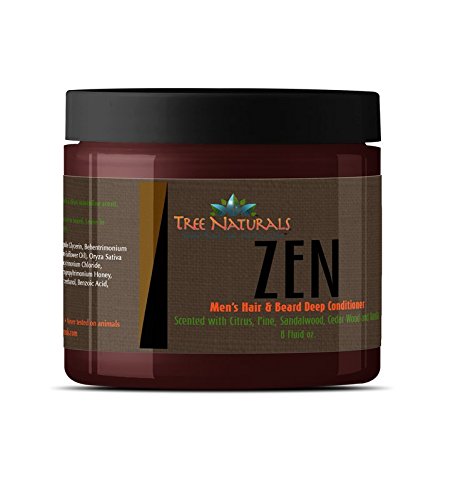 Tree Naturals ZEN Men's Hair & Beard Deep Conditioner - Paraben Free - Soothing Formula Restores - No More Itchy Face- Great for Bald Heads - Protects Skin - Cruelty Free - Made in USA - 8oz
Brand: Tree Naturals
Features:
Just apply to damp hair and beard and rinse. Most guys find it easiest to apply in the shower, complete shower rituals and then rinse for conditioned hair and beards, with that alluring scent!
Hydrates and Conditions Beards and Hair
Gentle formula to protect skin
Publisher: Tree Naturals Inc.
Details: An irresistibly, fresh scented deep conditioner with notes of citrus, pine, sandalwood, cedar wood and vanilla that packs that punch of moisture for beards and hair. It aids in hydrating, conditioning and softening the hair as well as protecting the skin underneath.