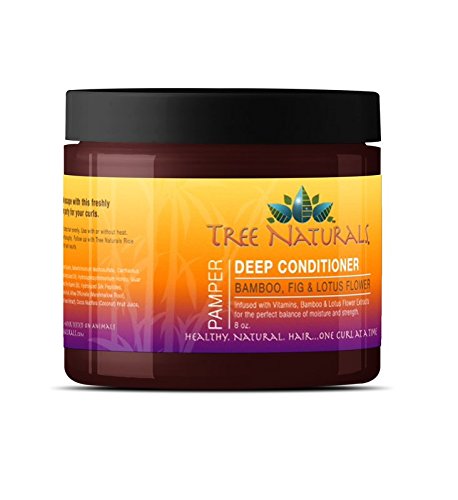 Tree Naturals Bamboo, Fig & Lotus Flower Deep Conditioner - Paraben Free - Heals Dry, Damaged Hair - Restores and Strengthens - Moisturizes and Nourishes Hair - Cruelty Free - Made in USA 8oz
Brand: Tree Naturals
Features:
Voted most popular scent by Curlies!
A moisturizing and strengthening spa treatment for hair
Hemp Seed and Safflower Oils penetrate hair cuticle to nourish dry, damaged hair
Infused with Real Bamboo & Lotus Flower Extracts!
Publisher: Tree Naturals Inc.
Details: Hydrate and pamper your kinks, curls and waves in pure moisture. This deep conditioner includes real bamboo and lotus flower extracts to encourage moisture and strength deep within the hair strand. Curlies absolutely adore the fresh, stimulating and mysterious scent of this portable spa treatment.