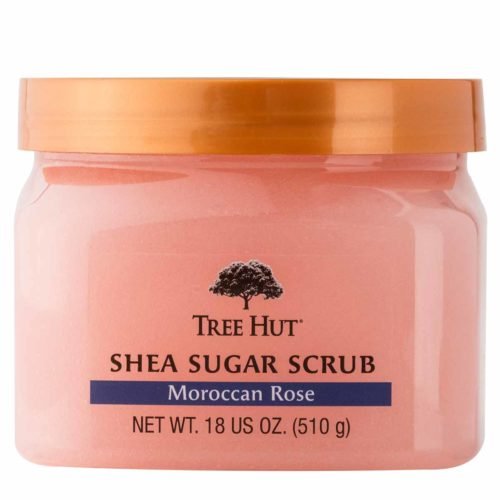 Tree Hut Shea Sugar Scrub, Moroccan Rose, 18 Ounce (Pack of 3)
Brand: Tree Hut
Features:
Certified Organic Shea Butter; Moisturizes and repairs skin, offers anti-aging benefits, and promotes elasticity. Avocado Oil; Defends against free-radicals and works to generate healthy
Moroccan (Argan) Oil; Helps increase skin's elasticity and balances skin to help ease inflammation
Rose Hip Oil; Refines skin's texture and helps retain a natural sheen
Safflower Seed Oil; Prevents dryness and hydrates to provide healthy glow, while promoting elasticity. Orange Oil; Soothes dry, irritated skin while helping repair skin damage
Evening Primrose Oil; Regulates skin's oil glands, working to increase elasticity, fight wrinkles and help skin conditions. Macadamia Seed Oil; Supports healthy cells and reduces skin deterioration
Publisher: Tree Hut
Release Date: 2016-05-10
Details: Love your skin with Tree Hut Moroccan Rose Shea Sugar Scrub. This sugar based formula is kissed with Argan Oil, Rose and Certified Organic Shea Butter to instantly smooth skin while satisfying your senses. For soft, smooth exfoliation, massage this scrub into skin and rinse with warm water. This paraben free product has no formaldehyde donors and is proudly made in the USA.