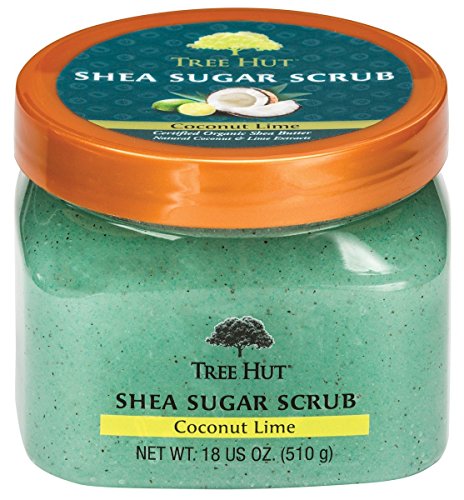 Tree Hut Shea Sugar Body Scrub Coconut Lime 18 oz
Brand: Tree Hut
Features:
Made with certified organic shea butter
Coconut and lime extracts
Infused with coconut extract for skin conditioning and lime extract for skin polishing
Publisher: Tree Hut
Details: Delight your senses as you smooth your skin with this rich, exfoliating tree hut shea sugar body scrub. The whole sugar grains provide a gentle yet deep exfoliation. Tree hut scrubs also contain extra-moisturizing shea nut oil to help preserve your skin's natural moisture and are enriched with Vitamin C to keep skin looking young and healthy. Paraben free and dmdm free. Net wt. 18 oz. (510g) - coconut lime.
UPC: 793379229003
EAN: 0788329631128