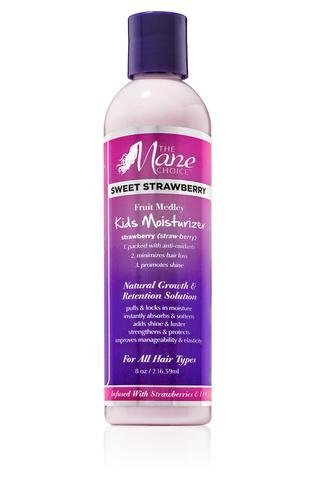 The Mane Choice Kids Sweet Strawberry Fruit Medley Moisturizer
Brand: The Mane Choice
Features:
Great for natural, relaxed, permed, and colored-treated hair
Adds shine and improves manageability
Replenish and seal in deep moisture
Strengthens and protects
Publisher: THE MANE CHOICE
Details: The Mane Choice Sweet Strawberry Fruit Medley KIDS Moisturizer has emollient and soothing humectant properties which help the hair to attract and retain moisture. It has the ability to penetrate the hair shaft while adding moisture. It then seals keeping the moisture locked inside. This power-packed product is filled with essential vitamins and nutrients. It is perfect for enhancing shine, strength, and manageability.
UPC: 850093005341
EAN: 0850093005341