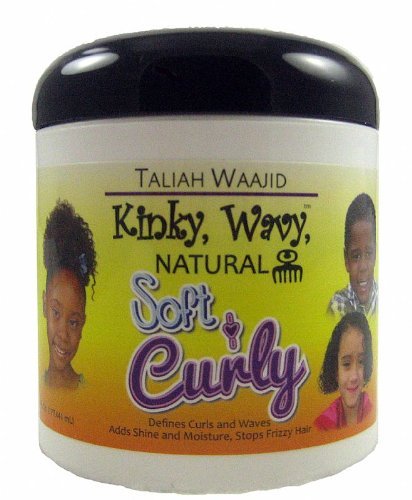 Taliah Waajid Kinky Wavy Natural Soft and Curly Jelly, 6 Ounce
Brand: Taliah Waajid
Features:
Defines curls and waves
Adds shine and moisture
Stops frizzy hair
Release Date: 2014-07-22
Details: Soft and Curly is a light, alcohol-free, moisture-based, condition-filled styling jelly that will make beautiful curls appear before your eyes. Soft and Curly Defines curls and waves leaving your hair with great shine and frizz-free curls. Combats dull, dry hair. You will see curls you did not know you had due to the balsam-based conditioning in this product.
UPC: 815680009881
EAN: 0787734566704