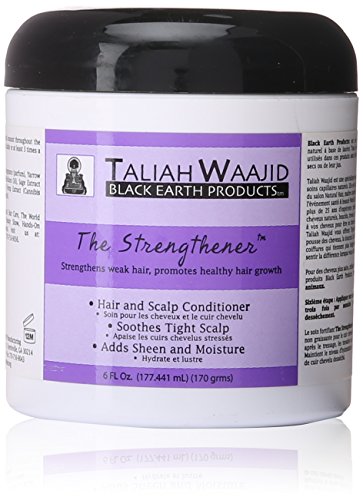 Taliah Waajid Black Earth Products The Strengthener, 6 Ounce
Brand: Taliah Waajid
Features:
Hair and scalp conditioner
Soothes tight scalp
Helps eliminate itching
Adds sheen and moisture
Release Date: 2014-07-22
Details: This product is guaranteed to keep your roots protected while adding shine moisture and pliability to your hair. Good for comb out. Incorporates natural ingredients that penetrate, stimulate, and thoroughly protect and strengthen. Helps eliminate dry scalp, breakage, and split ends. Excellent for locked, braided, relaxed or natural hair styles. Use regularly for best results.
UPC: 885781222823
EAN: 0815680005135