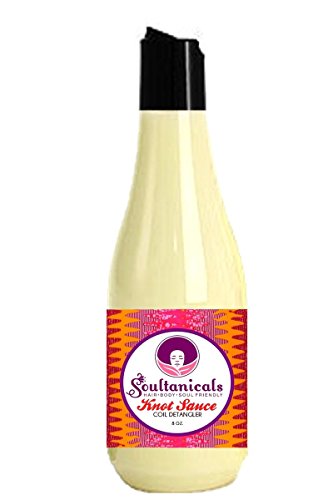 Soultanicals Knot Sauce Coil Detangler 8 oz
Brand: Soultanicals
Features:
Coil detangler for natural hair.
With Blue malva, brocolli seed oil and coconut nectar
Good for twisting and moisturizing hair.
Sweet, cake batter scent
Details: A nappylicious reinvention of a natural hair detangler, super naturally emphasized with blue malva herb, brocolli seed oil & coconut nectar for excellent comb-thru spreadability & extra softness. The proof is in the sauce.
UPC: 787734208635
EAN: 0787734208635