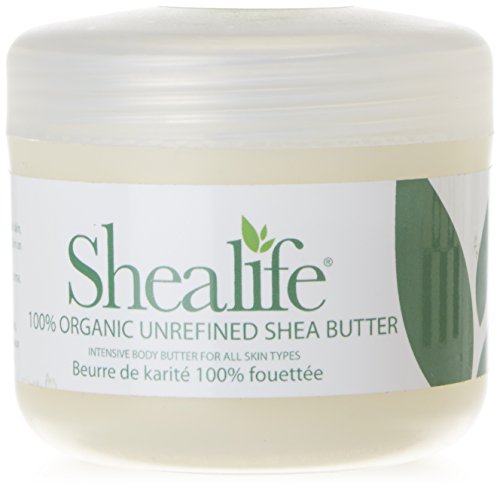 Shealife 100% Whipped Organic Shea Butter 100G
Brand: Shealife
Features:
The products are handmade, with Organic Unrefined Shea Butter, essential oils, herbal extracts based on known skincare benefits and wellbeing.
se cold process oils as the base of our skincare products, hence the core of our products are manufactured using special ingredients processed without the use of heat.
Shea Life preserves the traceability and integrity of the Organic Shea butter, vegetable and seed oils in our skincare range from plant to cold process to handmade production in the UK.
Publisher: SHEALIFE
Details: Shea Life offers genuine Shea Butter based skin care products and raw ingredients. Shea Life skincare range includes Shealife 100% Pure Shea Butter, Balms for the Body and Hair.
UPC: 797978121645
EAN: 0797978121645