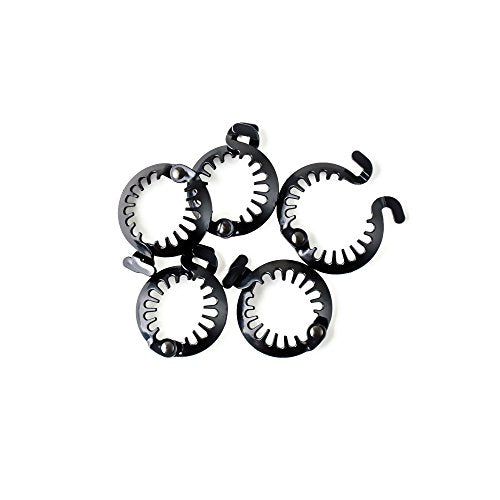 PuffCuff Micro 1.5 INCH Hair Clamp (Pkg of 5)
Brand: PUFFCUFF
Color: Black
Features:
Design for thick, curly, textured hair. Not a banana clip.
Material: lightweight, high impact-resistant ABS plastic - Marks may appear on the surface of the PuffCuff. These marks are NOT scratches or indicate the product has been used. The marks are called "flow lines" (ripples where the plastic overlaps) this sometimes happens with ABS plastic. These ripples occur when the plastic doesn't flow into the injection molding machine at a constant pace, or it can happen at the end of the flow. This in no way affects the integrity of the PuffCuff.
MADE IN USA
Color: black, 5 pieces
NOT RECOMMENDED FOR STRAIGHT HAIR
Publisher: PuffCuff
Details: Does your little one cringe when its time to style her or his hair? That is sure to change when you start using our Micros to style that curly hair. Made with a durable high impact-resistant plastic and designed with a contour fit, this hair accessory is a must-have. PuffCuff Micro's mouth is specially crafted to accommodate curly hair without cinching tightly while maintaining comfort. The short teeth and hook closure allow it to stay securely in place. This unisex hair clamp will not cause hair breakage or damage, and it works with all types of thick hair-including dread locs, twists and braids.
UPC: 861741000038
EAN: 0861741000038