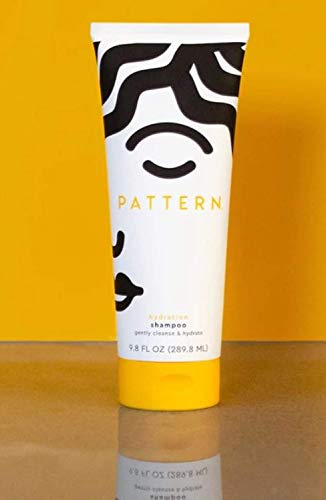 Pattern Hydration Shampoo 9.8 Fl. Oz! Blend Of Aloe Vera Leaf Juice, Coconut Oil & Honey! Creamy And Luxurious Shampoo For Curlies, Coilies & Tight Textures! Gently Cleanses & Hydrates Hair!
Brand: Pattern By Tracee Ellis Ross
Binding: Health and Beauty
Details: Great for curlies, coilies & tight textures - when your hair needs a nourishing cleanse. Creamy, luxurious & boosted with a blend of glorious oils, PATTERN's Hydration Shampoo helps curls & coils dance in a wash of liquid sunshine. This gentle, moisturizing formula softly lathers to cleanse your hair & scalp removing build-up & dirt without stripping away moisture. PATTERN skipped harsh surfactants such as SLS or SLES & bathe your hair in a moisture-rich formula with ingredients like Aloe Vera Leaf Juice, Coconut Oil & Honey. Hair is left healthy & hydrated & ready to be pampered by your favorite PATTERN conditioning products. Fragrance: Tracee picked this to be clean & not over-powering. Notes are an exotic floral mélange of Jasmine, Bergamot & Sweet Sandalwood.
EAN: 0689973136840
Package Dimensions: 9.0 x 3.9 x 3.1 inches