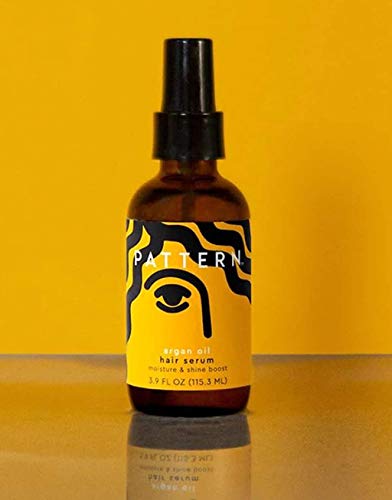 Pattern Argan Oil Hair Serum 3.9 Fl. Oz! Argan Oil Hair Treatment! Argan Oil For Hair Moisture and Shine Boost! Stay Soft, Smooth & Protected Against Moisture-Loss! Hair Serum For Curly Hair!
Brand: Pattern By Tracee Ellis Ross
Features:
for curlies, coilies & tight textures - when your hair needs extra moisture & protection.
No residue left.
Get healthy hair and strength.
Soft and smooth curl cuticles.
Details: PATTERN's Argan Oil Hair Serum is a lightweight yet mighty powerhouse blend which leaves no residue behind in your hair. Featuring Argan Oil, Sunflower Oil, Castor Oil, Sweet Almond Oil, Apricot Oil & Shea Oil, the serum is especially great for promoting hair strength & health by keeping strands elastic & moisturized. Curl cuticles stay soft, smooth & protected against moisture-loss. Check out the "Find Your PATTERN" guide here to discover which products may work best for your curl pattern. "Embrace your gorgeous. Rock your Pattern." - Tracee Ellis Ross By purchasing PATTERN products, you're helping to support organizations & programs that empower women & people of color.
Package Dimensions: 6.4 x 2.5 x 2.1 inches