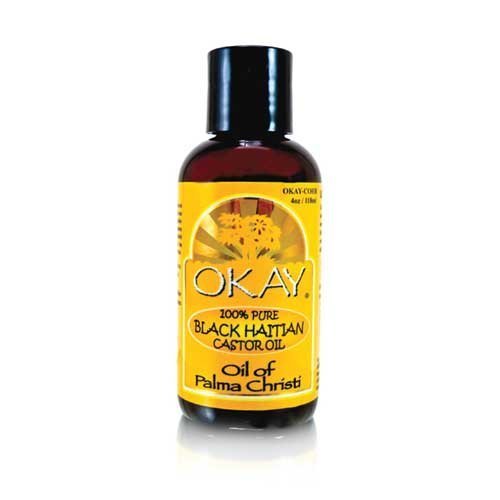 Okay Haitian Castor Oil, Black, 4 Ounce
Brand: Okay
Features:
For hair: this oil is used to promote natural thick hair growth of the head, eyebrows and eyelashes
For skin: this miracle oil can help with acne, ringworms, moles, warts, age spots, discolored skin, athlete's foot, inflammation, sunburn, foot callus, and stretch marks
Best Beauty product
Publisher: Derby International LLC, dba KANAR
Release Date: 2013-07-12
Details: Okay 100% pure black Haitian castor oil also known as huile maskriti has become very popular in today's beauty market. For thousands of years due to its skin and hair benefits people across the world have been using this miracle oil in many ways. Okay brand castor oil seeds are harvested and grown in Haiti. There it undergoes a tedious roasting and extraction process in order to give you the thickest richest quality castor oil possible.
UPC: 810367015094
EAN: 0810367015094