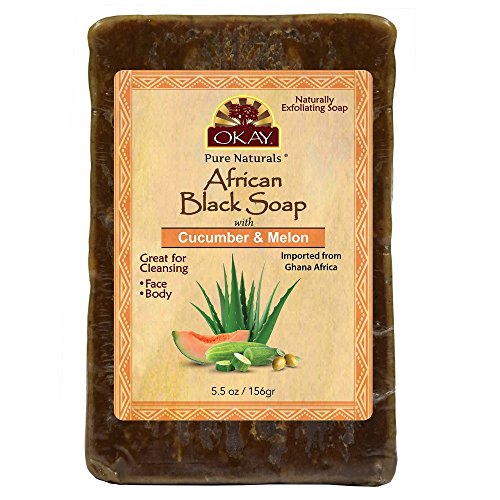 OKAY African Black Soap Cucumber & Melon, Cucumber & Melon, 5.5 Ounce
Brand: Okay
Color: Cucumber & Melon
Features:
A shower should leave you clean and refreshed
Publisher: Xtreme Beauty International
Release Date: 2014-08-06
Details: African black soap is one of the rarest soaps you will find. Originating in West African countries like Ghana, African black soap has been used for centuries as a natural remedy for cleansing the skin.
Now originated here in Florida, we gradually restore this amazing and all Natural Ingredients and pure Cucumber & Melon Butter, has been specially formulated to promote lush hydration supplying natural nourishment and moisture.
An increasingly popular body soap, will contributors the soft touchable in your skin, you have alway desire, but will also help to protect it from the elements we all come into contact with every day.
UPC: 810367018132
EAN: 0810367018132