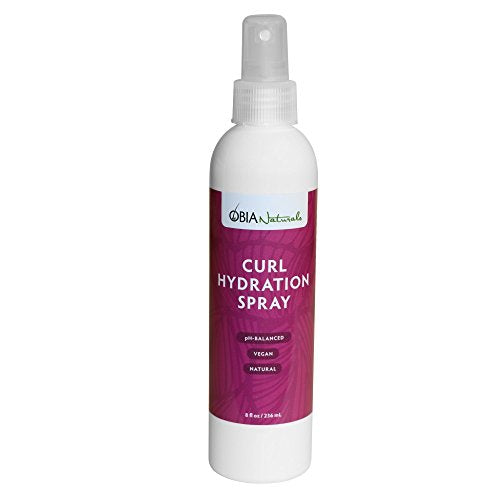 OBIA Naturals Curl Hydration Spray, 8 oz.
Brand: OBIA Naturals
Features:
Daily refreshing spray: Can be used daily to hydrate hair without buildup
Moisturize hair & scalp: Light, easily absorbed oils nourish your hair and scalp
Versatile use: Our versatile hydration spray can also be used on curls, braids, locks, wigs and weaves
Award winning: Voted best refresher for type 2 & type 4 hair in 2015/2016/2017 by naturally curly
Natural ingredients: Product formulation is vegan, ph balanced and utilizes natural ingredients
Details: Use daily to moisturize your hair and scalp or to refresh your style. Infused with argan oil, rose oil and vitamin e.
UPC: 852456004053
EAN: 0852456004053