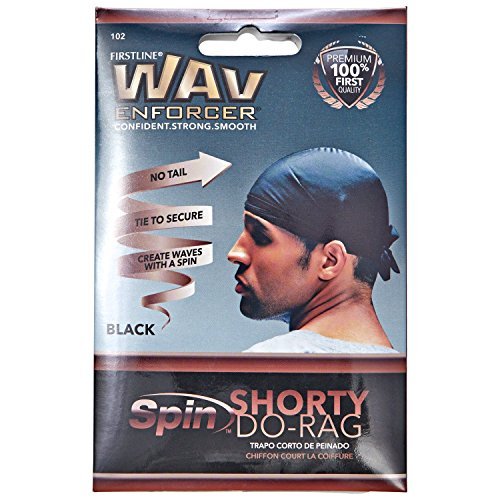 Brand: Wav Enforcer
Features:
No ties so no risk of do rag being too tight
Comfortable and easy to wear
Fits most head sizes
Protects your style
Enhances waves
Publisher: FIRSTLINE MFG.CORP.
Details: Create deep waves and transform your look! The Wav Enforcer No-Tail Black Do Rag is comfortable to wear and easy to care for. Your waves will look fresh and stylish and will keep for longer if you use this wave cap often. Wear it at night or in the day, it is stylish enough to wear out when you want to take extra care of your waves. Stylish, soft and snugly fits on any head. Breathable cool and comfortable premium fabric.
UPC: 761809001024
EAN: 0796433529934