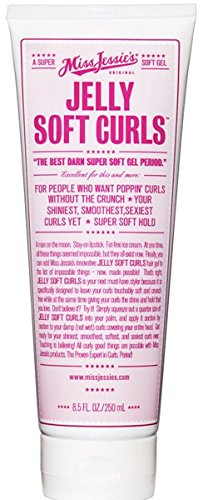 Miss Jessie's Jelly Soft Curls 8.5 fl.oz./250ml
Brand: Miss Jessie's
Features:
Great for: Wavy, Curly, Tight Curly, Kinky and Transitioners.
For Kinky hair textures best to apply a base of Baby Buttercreme or Curly Buttercreme with this product for additional softness.
SOFT TO MEDIUM HOLD
Details: A man on the moon. Stay-on lipstick. Fat-free ice cream. At one time, all these things seemed impossible, but they all exist now. Finally, you can add Miss Jessie's innovative Jelly Soft Curls hair gel to the list of impossible things - now, made possible! That's right, Jelly Soft Curls is your next must-have styler because it is specifically designed to leave your curls touchably soft and crunch free while at the same time giving your curls the shine and hold that you love. Don't believe it? Try it!
UPC: 781549007124
EAN: 0787734523943