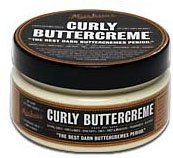 Miss Jessie's Curly Buttercreme-8 oz
Brand: Miss Jessie's
Features:
Butter Up With This Smoothing, Sumptuous, Moisturizing Treatment
Conditioning Nourishment for Your Skin
Adds superb shine
Provides an excellent lightweight coating
Perfect for growing out natural curls, kinks and waves
Details: Our legendary super softening souffle spiked with extra cooling peppermint essence is the premium ultimate for growing out natural hair and preventing peppercorn tangled knotted ends. SUPREMELY HYDRATING HAIRDRESS FOR PARCHED KINKS and CURLS. Instructions for use: Apply a nickel sized dollop to instantly soften dry, crunchy curls. Excellent for taming hairline edges, moisturizing pony puffs, two strand twists, coils, braids, cornrows, naturals. Great for: 2 Strand Twists, Pony Puffs, Braids, Hairline Grooming Creme, Short Naturals and Fades, Growing out Natural Hair.
UPC: 859220001102
EAN: 0859220001102