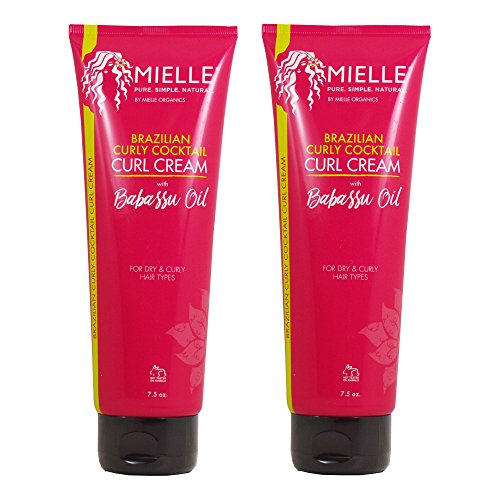 Mielle Organics Brazilian Curly Cocktail Curl Cream 7.5oz "Pack of 2"
Brand: Mielle Organics
Features:
Made with natural and organic ingredients
Provides moisture to the hair
Defines the curls
Details: Our Brazilian Curly Cocktail is a curly girl's dream to have soft, defined, frizz free curls. Our Curly Cocktail Curl Cream contains a blend of organic Brazilian oils like Babassu, Buriti Buriti, Copaiba Oil and Muru Muru. This super combo of Brazilian oils absorbs into the hair shaft locking in moisture and giving the ultimate definition and moisture. Achieve healthy curl definition when combining our Curly Mousse and Curly Cream together.
UPC: 647679205192
EAN: 0647679205192