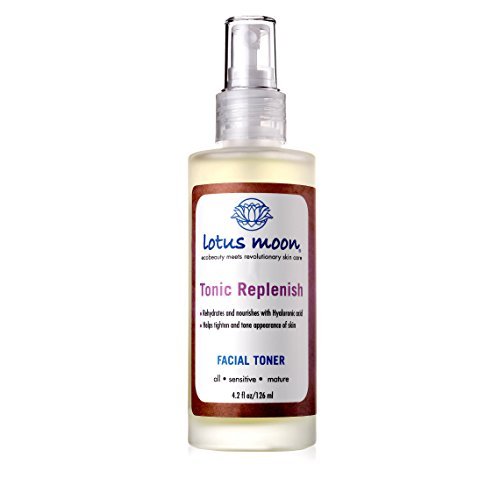 Lotus Moon Tonic Replenish with vegan hyaluronic acid
Brand: Lotus Moon
Features:
Prepares skin for better absorption of other products
Regulates and balances the pH of the skin and took it a step further and boosted with Hyaluronic Acid
Refreshes and leaves a protecting hydrating layer on the skin
When active, natural and organic ingredients matter to you, choose Lotus Moon!
MADE IN USA
Publisher: SMB Essentials
Details: Tonic Replenish is a facial toner formulated with Orange blossom distillate, which contains all of the essence of the plant in every drop, just like essential oils but in a milder form; making it suitable for all manner of applications where essential oils would be too strong. This is a great addition to a nighttime skin care regime because it is so mentally calming and sedating.
UPC: 899386000533
EAN: 0899386000533