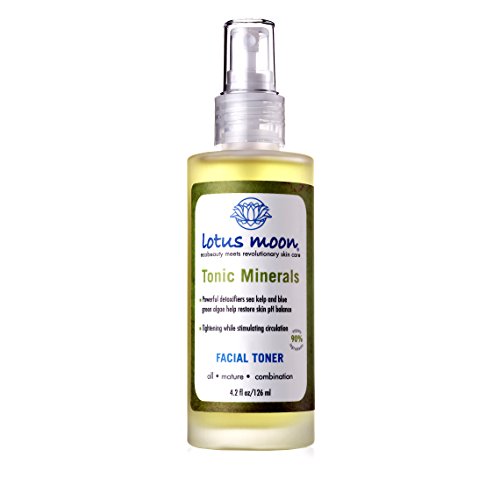 Lotus Moon Tonic Minerals - With Organic Blue Green Algae Extracts
Brand: Lotus Moon
Features:
Provides natural protection from free radicals while leaving skin feeling cleansed and revitalized.
Hyaluronic acid helps skin retain water giving immediate smoothness to rough skin surfaces. Skin-loving essential oils of spearmint and ginger produce a protected, vibrant complexion.
Kelp and blue green algae extracts improve clarity, balance oiliness and soften skin while glycerin and aloe soothe and prevent moisture loss.
When active, natural and organic ingredients matter to you, choose Lotus Moon!
MADE IN USA
Publisher: SMB Essentials
Details: Tonic Minerals is a mineral-rich sea facial toner that is gentle and alcohol-free created to soothe, soften and hydrate skin. It firms and nourishes as it cleanses, it tightens pores, normalizes surface oils and promotes a shine-free matte appearance.
UPC: 899386000540
EAN: 0899386000540