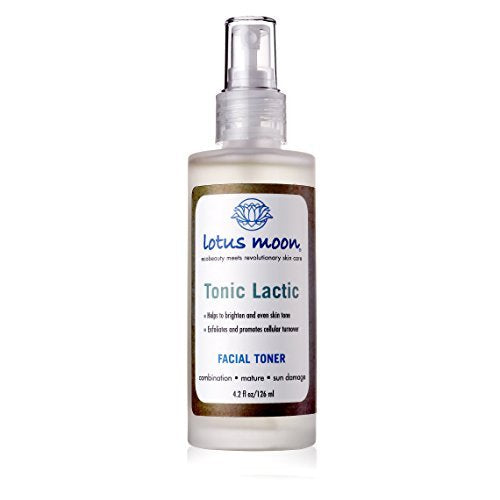 Lotus Moon Tonic Lactic - 4 oz - Anti-aging toner that gradually reduces skin discoloration
Brand: Lotus Moon
Features:
Helps to gradually reduce discoloration and restore skin thickness, texture and tone
Helps smooth the skin's surface and accelerate the emergence of healthier skin cells
Ideal for age spots and hyperpigmentation
When active, natural and organic ingredients matter to you, choose Lotus Moon!
MADE IN USA
Publisher: SMB Essentials
Details: Tonic Lactic helps to exfoliate and resurface your skin's texture while minimizing irritation. Lactic acid works to brighten your complexion and reduce age spots while reducing the appearance of fine lines and wrinkles. Rooibos and Green Teas help to fortify your skin's immunity to environmental damage while Aloe Vera imparts light hydration.
UPC: 899386000465
EAN: 0899386000465