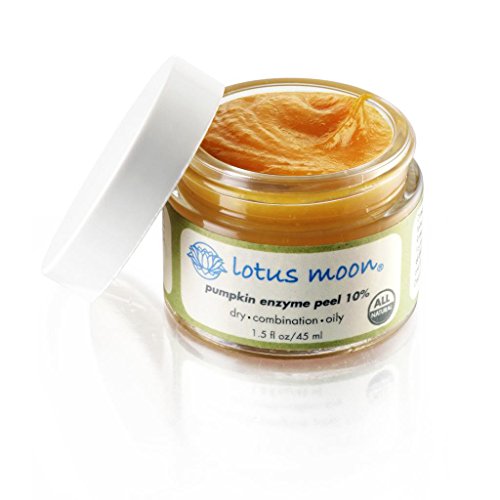 Lotus Moon Pumpkin Enzyme Peel 10%
Brand: Lotus Moon
Features:
Pumpkin enzymes thoroughly digest dull, dead epidermal cells to boost cell turnover to diminish fine lines, wrinkles and hyperpigmentation.
Sweet cloves, nutmeg and, cinnamon blend for a truly indulgent scent and experience.
The fatty acid content of pumpkin restores skin's protective lipid layer as it delivers healing zinc and firming vitamins A and C.
When active, natural and organic ingredients matter to you, choose Lotus Moon!
MADE IN USA
Publisher: SMB Essentials
Details: Pumpkin Enzyme Peel 10% strength is formulated with pumpkin enzymes giving it a 10% alpha hydroxy acids strength to exfoliate dead skin and other impurities to reduce the visible signs of aging.
UPC: 885488980002
EAN: 0885488980002