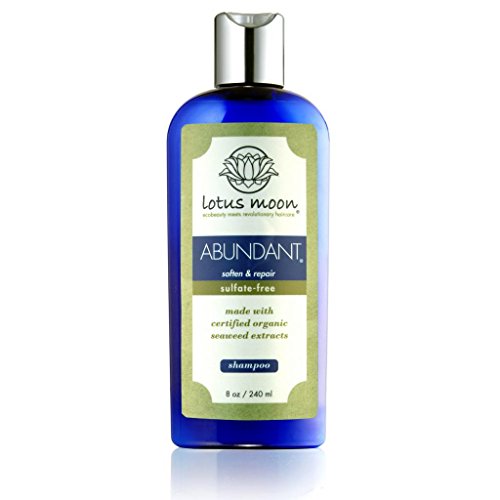 Lotus Moon ABUNDANT Shampoo - 8 oz - ideal for all hair types especially dry and color-treated or processed
Brand: Lotus Moon
Features:
Its antioxidant-rich formula hydrates and nourishes to promote smooth, healthy strands.
Gently cleanses to remove excess oil, product build-up and impurities.
Safe for use on color-treated hair.
Sulfate-FREE, No pore-clogging silicones or petroleum- derived ingredients. No synthetic or toxic chemicals.
MADE IN USA
Publisher: SMB Essentials
Details: ABUNDANT is a shampoo that is formulated using castor seed and shea butter oil to provide intense moisturizing that is essential for dry or processed hair and helps soothe a dry scalp, while wheat protein penetrates each hair shaft for renewed strengthening to leave an outer finish that is smooth and shiny. Scented using essential oils of Pink Grapefruit, Lemon, Lime, Litsea, Mandarin, Sweet Orange. A high pH causes the cuticles to swell and the hair can become rough, leaving the hair dull and dry.
UPC: 899386000571
EAN: 0899386000571