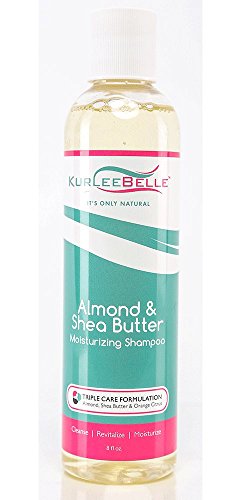 Kurlee Belle Almond & Shea Butter Moisturizing Shampoo 8oz
Brand: Kurlee Belle
Features:
Cleanses, Revitalizes, and Moisturizes
Gently cleanses the hair without stripping of natural oils
Softens and makes hair easy to detangle
Smells like Tropical Almond and Citrus
Made from Almond, Shea Butter and Citrus
Details: Almond & Shea Butter Moisturizing Shampoo gently cleanses the hair and scalp without stripping natural oils. Almond nourishes the hair to help it grow long and strong. Shea Butter deeply moisturizes while repairing damage to the hair and scalp. Citrus contains vitamins that cleanse and increase scalp circulation.
UPC: 794168444911
EAN: 0794168444911