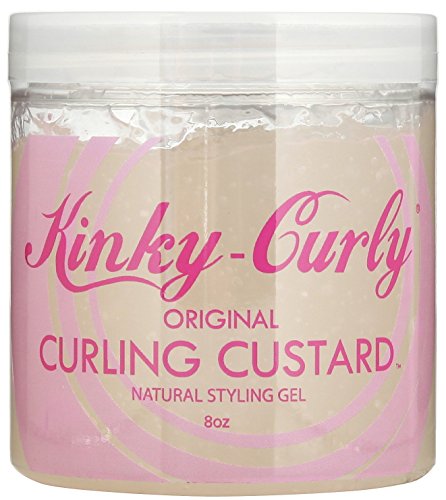 Kinky Curly Curl Custard Gel, 8 oz
Brand: Kinky Curly
Features:
Natural curl or wave pattern you never knew you had
Define your curls, remove frizz, provide long lasting hold
shine without ever being greasy, crunchy or drying to your hair
Details: An Ultimate Curl Definition for Shiny Hair

You can get a brilliant shiny hair by using Kinky Curly Curl Custard Gel. You will feel great as it moisturizes and gives you a shiny hair that can be styled the way you desire. Your hair will not look greasy or oily nor it will form coat. It's a long lasting gel, therefore it easily holds on long for the rest of the day.

Gives a shiny look
Nourishes and moisturizes
Reduces bulk and elongates curls
Kinky Curly Curl Custard Gel retains the shine of your hair and protects curly hair that needs lot of attention.

Just For You: For curly hair

A Closer Look: This gel has all the natural ingredients that gives a moisturized and nourished look to your hair without making it greasy.

Get Started: Apply this gel to your hair in sufficient quantity and style it as per your desire.
UPC: 781549902740
EAN: 0798525640046