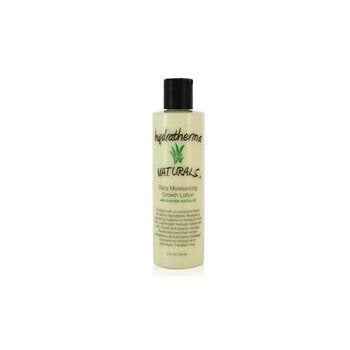 Hydratherma Naturals Daily Moisturizing Growth Lotion, 12.0 fl. oz.
Brand: Hydratherma Naturals
Features:
Lightweight formula will penetrate each hair strand immediately and prevent breakage.
Seals in moisture.
Makes hair soft
supple and easy to manage.
Contains no mineral oil or petrolatum.
Details: This natural daily moisturizing lotion is excellent for chemically treated or natural hair. Use after deep conditioning on wet hair and daily to soften and condition the hair while restoring a nourishing balance of moisture in the hair. Created with an exclusive blend of natural ingredients such as shea butter, olive butter, aloe butter, sweet almond butter, avocado butter, olive oil, almond oil, jojoba oil, peanut oil, macadamia nut oil, safflower oil and glycerin.
UPC: 852812003287
EAN: 0852812003287