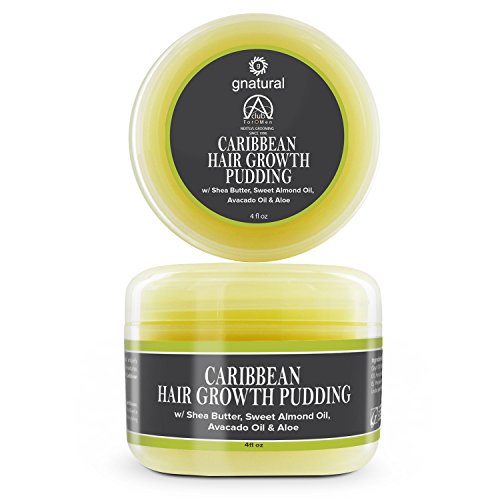 Gnatural Alpha Club 4 Men Hair Growth Pudding - Daily Moisturize w Shea Butter + Sweet Almond + Avocado Oil to Prevent Hair Breakage and Restore Damage Hair – Best for Soft, Silky and Smooth Hair
Brand: Gnatural
Features:
MANY BENEFITS: Use Hair Growth Pudding daily to moisturize your hair. It prevents hair breakage, restores damage hair and increases the growth of hairs.
WITH Shea Butter, Sweet Almond Oil, Avocado and other uniquely formulated nutrition's which moisturize, condition and hydrate hairs from root to tip. It helps to maintain the curl pattern of your hairs.
EASY STYLING: Gnatural hair pudding is best for hair styling. Apply it on wet hairs and style them many times until you wash hair again.
BALANCED MOISTURE: It maintains moisture balance as natural and gives soft, silky and smooth hair.
GNATURAL OFFERS a 60-day MANUFACTURER GUARANTEE on all its products (no need to return the bottle). Our products are CRUELTY FREE and are manufactured in the USA.
Details: G Natural Caribbean Hair Growth Pudding is nutrient rich and uniquely formulated with Shea butter, sweet almond oil, avocado oil and aloe that moisturize, condition, & hydrate your hair from root to tip and promote hair growth. Caribbean Hair Growth Pudding defines your nature curl pattern.
UPC: 692647178046
EAN: 0692647178046