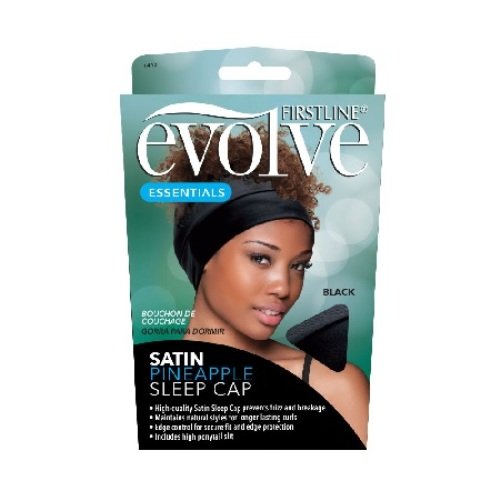 Evolve Pineapple Sleep Cap
Brand: Evolve
Features:
High-quality satin sleep cap prevents frizz and breakage
Maintains natural styles for longer lasting curls
Edge control for secure fit and edge protection
See back of package for instructions on "the pineapple"
Publisher: Firstline
Details: Evolve's pineapple satin sleep cap helps prevent breakage and frizz and secures natural styles at nighttime. It features a fitted "edge" control band to keep edges smooth. For undisrupted curls, put hair in "the pineapple", pull your curls through the slit, secure the satin sleep cap on your head, and sleep pretty. Discover your beauty with a healthy hair regimen....Evolve. Stunning. Healthy. Hair.
UPC: 761809014109
EAN: 0761809014109