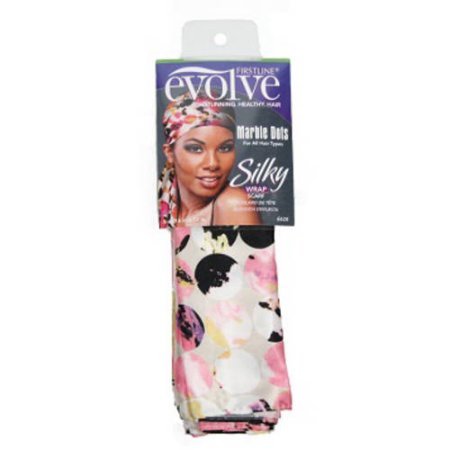 Evolve Marble Dots Silky Wrap Scarf Marble Dots
Brand: Evolve
Color: Marble Dots
Features:
Large size and length for style versatility
Soft, silky material will not snag hair
Fashionable printed material
Maintains moisture in hair
Create a signature look
Publisher: FIRSTLINE MFG.CORP.
Details: The Evolve Silky Wrap Scarf allows you to create a signature look.The scarf is made with a silky material that keeps your hair in place and does not draw moisture out of the hair. This wrap scarf offers a stylish way to wear your hair in between styles or with a style of your choice.
UPC: 077348353570
EAN: 0761809066207