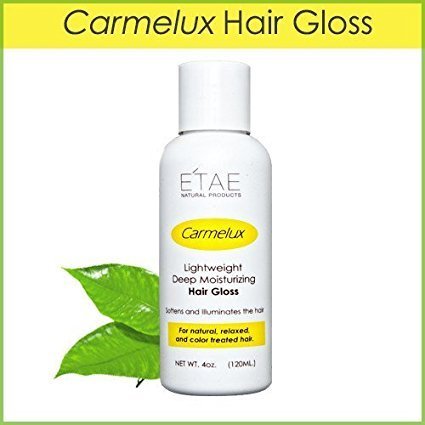 Etae Carmelux Lightweight Deep Moisturizing Hair Gloss
Brand: E'Tae
Features:
For wash, blow dry, and curl/flat ironing, add a drop smaller than a pea AFTER blow drying, just BEFORE curling/flat ironing.
For braid set & twist set add a drop to each piece of damp hair before setting.
For kids wash, blow dry, and curl add a drop to damp hair then blow dry and curl
For kids' protective styles apply as needed and desired.
Details: Etae Light weight Hair Gloss - 4 oz.
UPC: 892067002048
EAN: 0892067002048