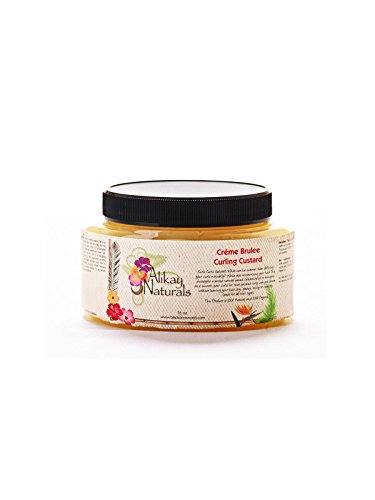 Creme Brulee Curling Delight
Brand: Alikay Naturals
Features:
Aloe Vera - Moisturizes and conditions hair and smoothes the hair cuticle by coating it to seal moisture in, strengthens cortex of damaged hair
Argan Oil - Revives dull, dry hair, reduces frizz, enhances elasticity, renews luster and shine, helps manageability
Agave Nectar - A humectant that attracts and binds moisture from the air into your hair
Publisher: BLACK ONYX WORLD LLC
Details:
With Alikay Naturals Creme Brulee Curling Delight your curls will pop with this sweet curl, defining blend. This curling delight features a pineapple scented natural combination of 3 amazing A's – Aloe Vera, Agave Nectar and Argan Oil give this product an A+ rating and so will your curls.
Alikay Naturals is combined with nourishing oils that hydrates and moisturizes your hair; smoothing the cuticle to reduce frizz while clumping and elongating your curls to create the polished curly look you desire. This creme brulee will not leave hair dry, crunchy, sticky or greasy, just touchable hydrating curls that stays defined for days.
Perfect for wash and go's, kinky and curly textures.
UPC: 854143004629
EAN: 0854143004629