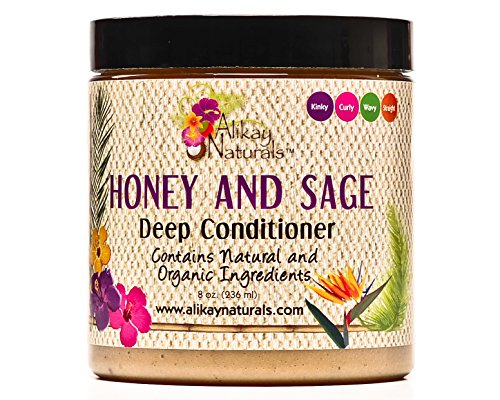 Alikay Naturals - Honey and Sage Deep Conditioner 8oz
Brand: Alikay Naturals
Features:
Honey: A super humectant that attracts and binds moisture from the air into your hair. Also contains anti-bacterial properties.
Babassu Oil: Nutrient rich oil, penetrates hair to nourish cuticles, Protects hair, Diminishes dryness, moisturizes, promotes sheen, Relieves itchy scalp and dandruff.
Sage: Stimulating properties increases scalp circulation, promotes skin renewal process of scalp.
Details: Honey pulls moisture from the air and locks it into each strand for ultimate moisture replenishment and retention. This deep conditioner penetrates deep into the follicle to nourish and revitalize weak, dry, thirsty hair using benefits of natural ingredients, such as babassu and sage, while extra virgin olive oil adds shine and softness.
UPC: 854143004568
EAN: 0755332065707