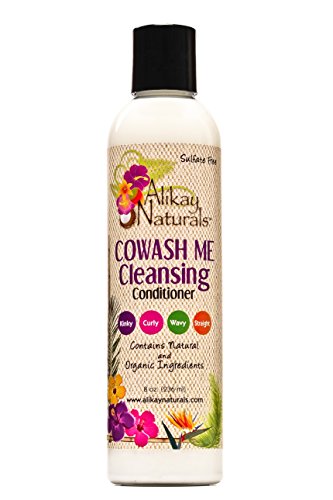 Alikay Naturals - Cowash Me Cleansing Conditioner 8oz
Brand: Alikay Naturals
Features:
Tea Tree Oil: Antifungal, antibacterial, anti-inflammatory essential oil that breaks down undesirable buildup and residue at the scalp and roots
Jojoba Oil: Emollient properties fills cracks of hair cuticle to repair damage, Hydrates hair from inside out, and Encourages hair growth by stimulating blood flow in scalp
Apricot Kernel Oil: Soften hairs and prevents moisture loss to improve hair hydration level
Details: Co-Washing is a 2-in-1 product and a great alternative to a 2-step shampoo and conditioner regimen. This sulfate free formula is gentle enough for daily cleansing without stripping hair of natural oils and the jojoba oil and peppermint oil blend leaves the hair soft, moisturized, hydrated and your scalp feeling refreshed and clean. The fresh scent of peaches with hints of berries is invigorating. Hair will feel and smell GREAT!
UPC: 854143004353
EAN: 0854143004353