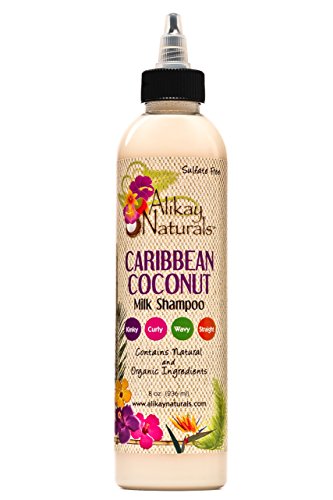 Alikay Naturals - Caribbean Coconut Milk Shampoo 8oz
Brand: Alikay Naturals
Features:
Coconut Oil: Stimulates hair growth, Locks in moisture for added shine, softness and hair luster
Coconut Milk: Slows hair loss, prevents hair breakage and split ends
Nettle: Providing hair follicles with nutrients, vitamins and minerals to promote stronger and healthier hair
Details: A natural coconut based shampoo that cleanses your hair without drying it out. Coconut oil provides an amazing treatment for dry damaged hair. Its natural fatty acids penetrate the hair shaft and replenishes moisture from root to tip, while enhancing hair strength. Coconut milk slows down hair loss and softens your hair.
UPC: 784190906075
EAN: 0854143004384