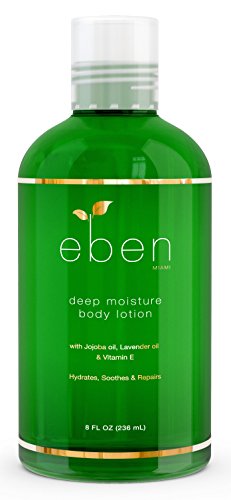 Eben Naturals Deep Moisture Body Lotion, 8 fl.oz.
Brand: Eben Naturals
Features:
Deeply hydrates
Soothes and repairs skin
Provides extended moisture
All-natural: No fillers, harmful fragrances, dyes or parabens
Key ingredients: Jojoba oil, lavender oil, vitamin e [cruelty-free]
Publisher: Eben Cosmetics
Details:
Dry and ashy skin is a common result of lack of moisture. Our Deep Moisture Body Lotion effectively hydrates and feeds your skin with the vitamins and nutrients it needs to stay healthy and radiant.
UPC: 816957011675
EAN: 0816957011675